Attenzione !!! contiene scene di "bareback" (sesso senza preservativo)
production: Lukas Ridgeston - Bel Ami
regia: George Duroy - Marty Stevens
attori: Tommy Hansen, Alex Orioli, Brandon Manilow, Josh Elliot, Sascha Chaykin, Sebastian Bonnet, Steve Jennings, Tim Hamilton
-"The best bareback episodes from the Bel Ami archives are on display in Dirty Secrets. It's all skin-on-skin sex with the return of two erotic legends: Tommy Hansen and Tim Hamilton. This beautiful pair of tanned, fit and hung heart-breakers are always eager to throw it down... and they want to do it with you. They're two of Bel Ami's most popular stars for a reason. Showcasing six more Bel Ami stars, come and share the Dirty Secrets."
DVD gay hard - 2 ore e 2 min.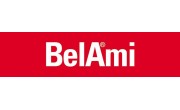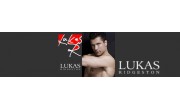 Tutti i modelli dei nostri DVD gay hard sono assolutamente maggiori di 18 anni !!!
Tutti i nostri DVD gay hard sono assolutamente originali
e spediti al cliente nella loro confezione originale !!!